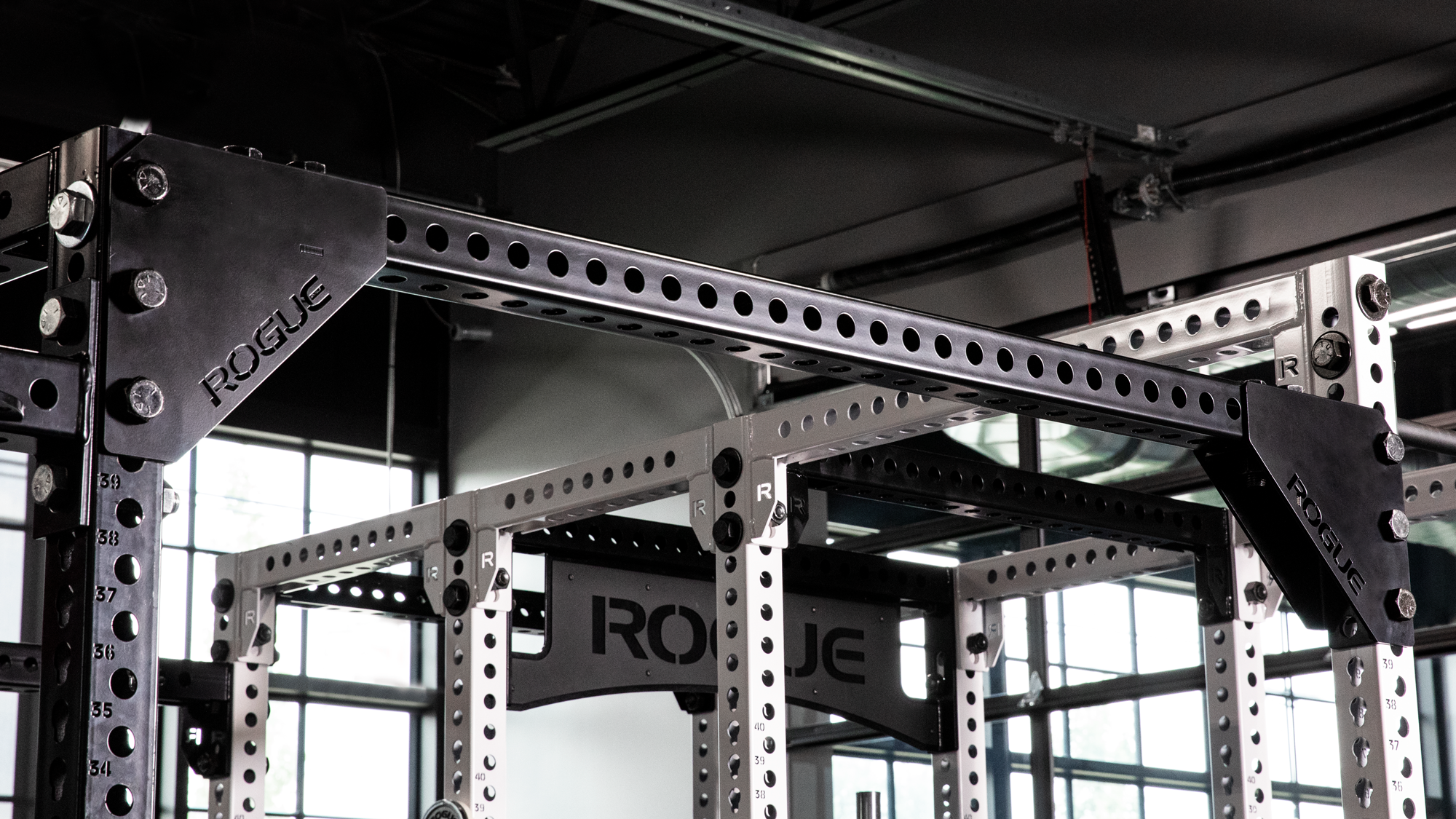 The Monster Daisy Chain Crossmembers from Rogue are an ideal addition to any gym, providing a robust and durable solution to any gym's storage needs. These crossmembers have a unique design, featuring a patented 8-point anchoring system and an innovative and versatile daisy chain design that allows you to customize the layout of your gym. The Monster Daisy Chain Crossmembers are made of 11-gauge steel, giving them a strong yet lightweight construction, and a powder coated finish ensures long-term durability. The crossmembers feature dedicated storage for tools and other items, along with a built-in ladder for convenient access. The daisy chain design allows for easy access to all equipment, and the chain runs along the entire length of the crossmember for additional storage options. These crossmembers are ideal for any large gym, providing a secure and reliable storage solution that won't take up too much space.
Monster Daisy Chain Crossmember - 70"

In Stock

Monster Daisy Chain Crossmember - 96"

In Stock
---
Pros & Cons
Pros:
• Compatible with the Rogue Monster Lite and Monster series racks.
• Simple to install on your rack of choice.
• Dynamically connects to the uprights of the rack for sturdy load capacity.
• Variety of different colour and number options.
• Multi-grip design on chains.
Cons:
• Only compatible with certain racks.
• Connectivity issues may be experienced.
• Potential for chain to come off from the uprights.
• Pricey compared to competitor products.
---
Who Should Buy
SHOULD BUY:
- If you are looking for a sturdy, compact frame that fits a minimal space.
- If you own multiple Rogue Fitness pieces to create a home gym.
- If you are looking for an affordable home gym solution to improve your fitness level.
SHOULD NOT BUY:
- If you are inexperienced in fitness and exercise.
- If you don't have enough space for the daisy chain crossmembers frame.
- If you are looking for a more advanced weightlifting system.
---
Features/Specs
• Chain Links: 3/8", 340,000 lbs/inch minimum
• Crossmember Forgings: Alloy Steel – ASTM A-108, modulus of 33 x 106 psi
• Maximum Working Load, 2″ Gutter: 10,000 lbs/pair
• Minimum Elongation: 15%
• Shear Plane Spacing: 8 cm
• Clearance Envelope: 24 x 57 in
• Bearing Surface Loads: 10,000 lbs/pair
• working Temperature: -60°F to 250°F
• Corrosion Protection: standard Cadmium Plating to aerospace specs
• Finish: Choice of primer or finish paint
---
Comparison
----------
----------------
--------
--------------
Rogue
1000 lbs
$159.99
Black
RepFitness Crossmember
1000 lbs
$174.99
Black, White, Custom
Fringe Sport Crossmember
800 lbs
$134.99
Black, Red
Titan Crossmember
1000 lbs
$139.99
Grey, Black
Sorinex Crossmember
900 lbs
$164.99
Black