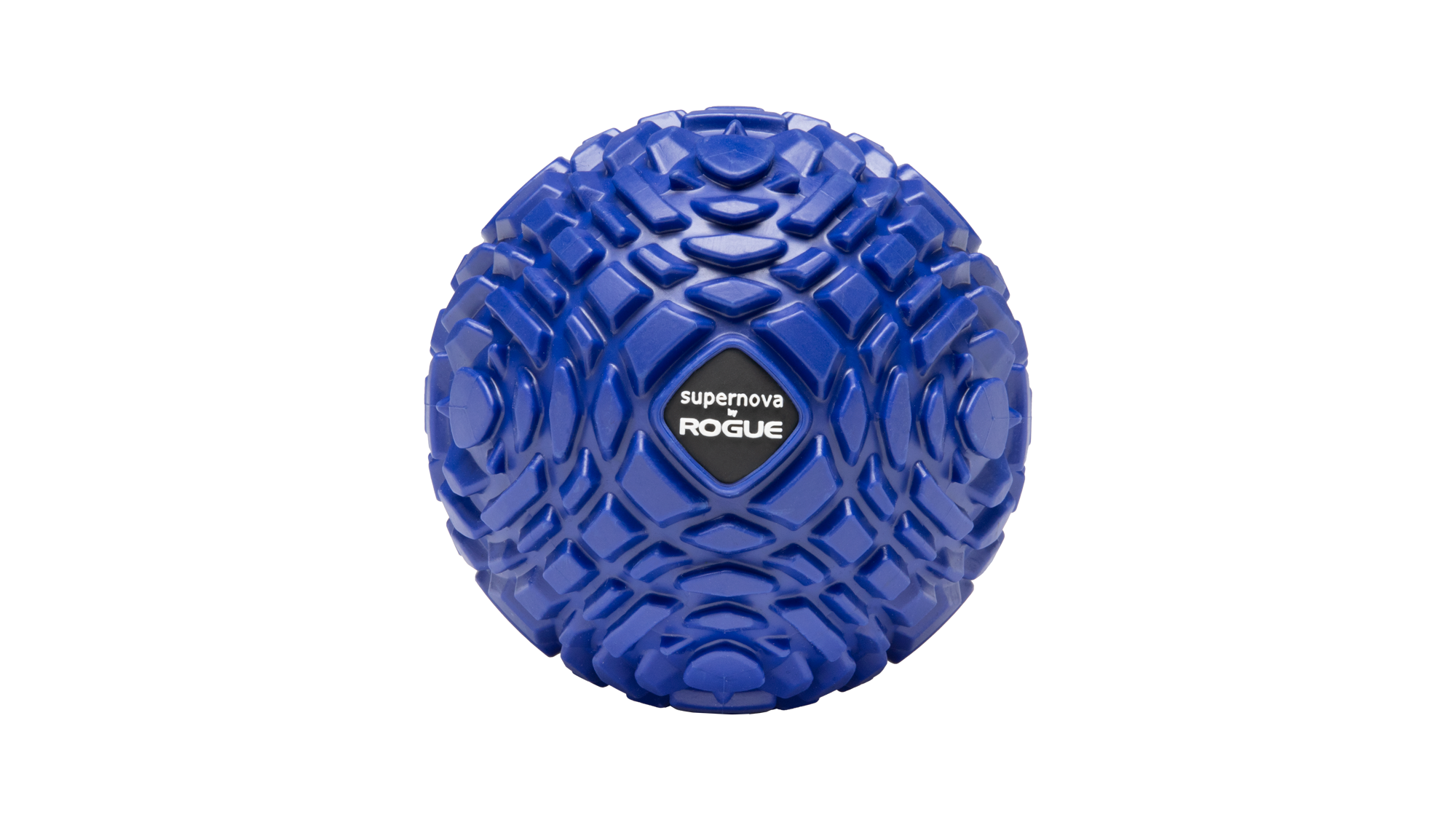 The TRS Supernova 2.0 Case from Rogue Fitness is a hard-shell, wheeled travel case designed for athletes and fitness enthusiasts on the go. This case features a sturdy ABS plastic exterior with heavy-duty corner and edge protection, plus recessed wheels for easy transport. Inside, adjustable Velcro straps keep your valuable equipment secure and in place, even when the case is being transported. The case measures 32" long x 19" wide x 12" deep and is designed to easily transport standard-sized gym equipment such as kettlebells, resistance bands, and plates. Additionally, the included pull-out handle and large-capacity interior make this case especially suitable for storing weightlifting belts, swiss balls, and other bulkier items. Whether you're an athlete, gym rat, or traveler, the TRS Supernova 2.0 Case is a reliable storage and transport solution for all your fitness needs.
---
Pros & Cons
Pros:
• Easy to transport with telescoping handle and large wheels
• Holds a range of powerlifting and weightlifting equipment
• Highly durable and waterproof Construction
• Vinyl interior compartment provides extra protection
• Easy to open bottom latch design
• Non-skid rubber base prevents sliding
• Lockable lids provide extra security
Cons:
• Heavy weight makes it difficult to lift
• Expensive
• Small side pockets with limited space
• Lock and key system is not very secure
• Not totally waterproof; water can still penetrate through some seams
---
Who Should Buy
Someone who wants a durable, weather-resistant case to protect their belongings while traveling should buy this product. Someone who is not looking for a heavy-duty case or who is not willing to pay for a high-quality case should not buy this product.
---
Features/Specs
- Heavy-Duty 11-gauge Steel Construction
- Friction Welded Connection Points
- Baltic Birch Plywood Shelf
- 13-Gauge 2" x 3" Steel Uprights
- 5/8" thick Adjustable Spotting Arms
- 5/8″ Pullup Bar at the top of each panel
- 3/8" Thick Heavy-Duty Steel Hardware
- Full Size 3/8" x 4' x 8' Rubber Matting Base
- 42" Vertical Height
---
Comparison
| Model | Dimensions | Weight | Rechargeable Battery Pack |
| --- | --- | --- | --- |
| Rogue TRS Supernova 2.0 - Case | 30.7 x 21.9 x 5.1 in | 20.7 lbs | Yes |
| Powerbass XTREME3001 | 16.7 x 20.3 x 27.5 in | 48 lbs | No |
| Rockville RXB8 | 13.4 x 10.2 x 24.8 in | 20.3 lbs | No |
| Mackie Thump15 | 15.3 x 13.1 x 11.6 in | 15.9 lbs | No |
| Yamaha DBR15 | 17.5 x 14.2 x 14.5 in | 33.9 lbs | No |